Overview
---
Generated maps allow you define a set of parameters that will randomly generate a map each time it is selected to be played on.
To create a new Generated Map, follow the steps given below.
Step 1
---
Open the Content Editor and select Create New Mod.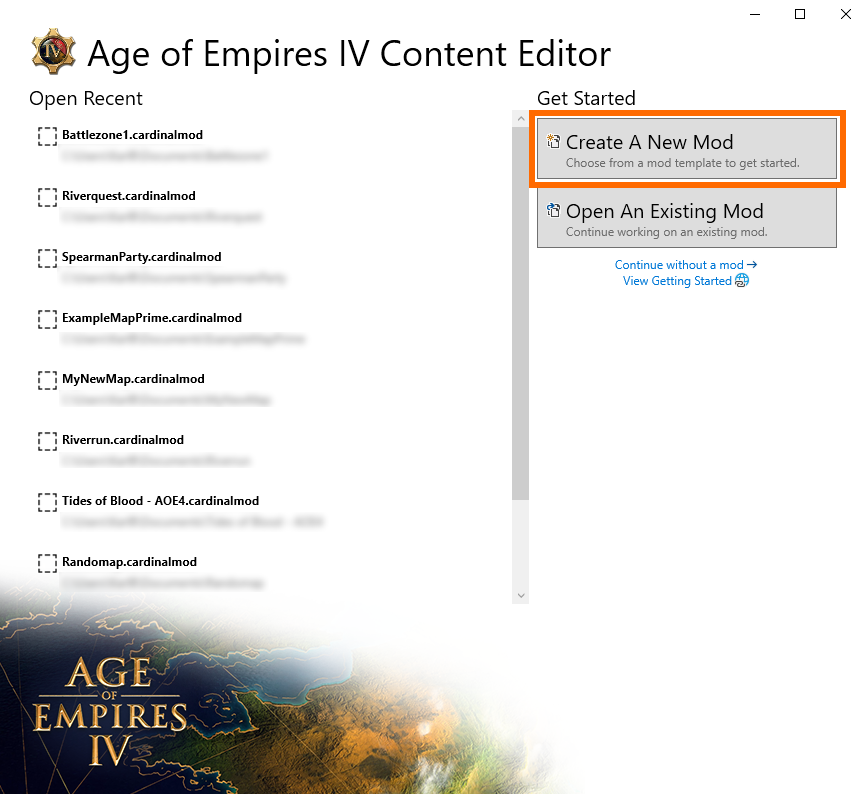 Step 2
---
From the next screen, select Generated Map and press Next.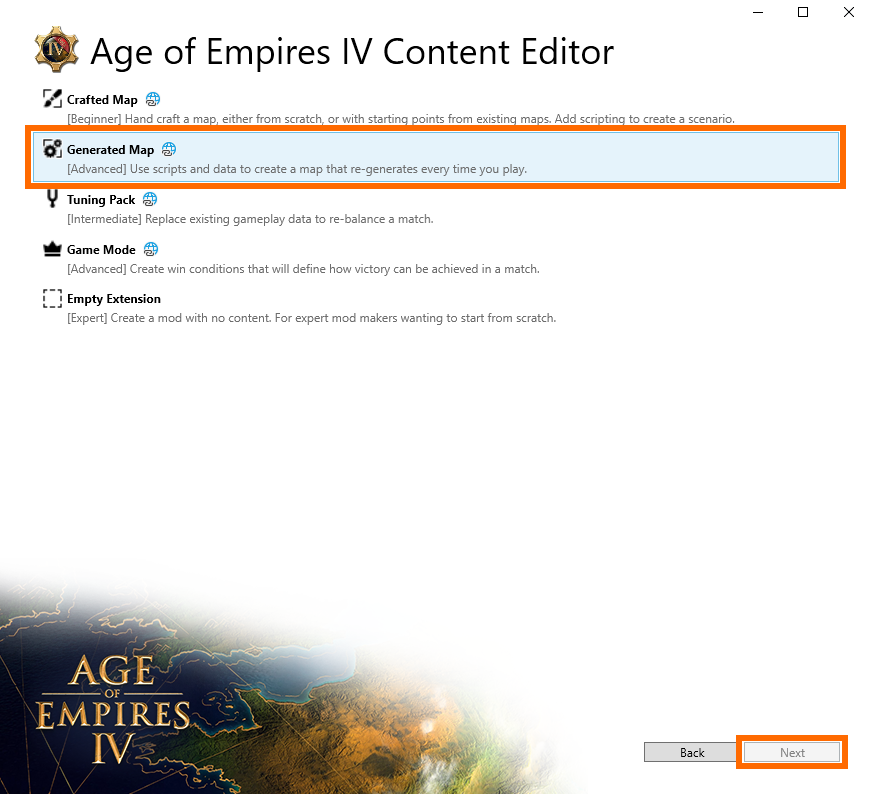 Step 3
---
Enter the Generated Map Name and Display Name of your map, and select your Template.
The Generated Map Name is the file name only you can see when saving and opening your map.
The Display Name is what other players will see when they search for, download, and play your map.
Templates grants two options:
The Basic template is recommended for those new to making Generated Maps and contains notes on what many of the elements do.
The Advanced template adds specific river-making examples that can help a more experienced modder to more accurately control rivers.
Once you have entered this information, press Next.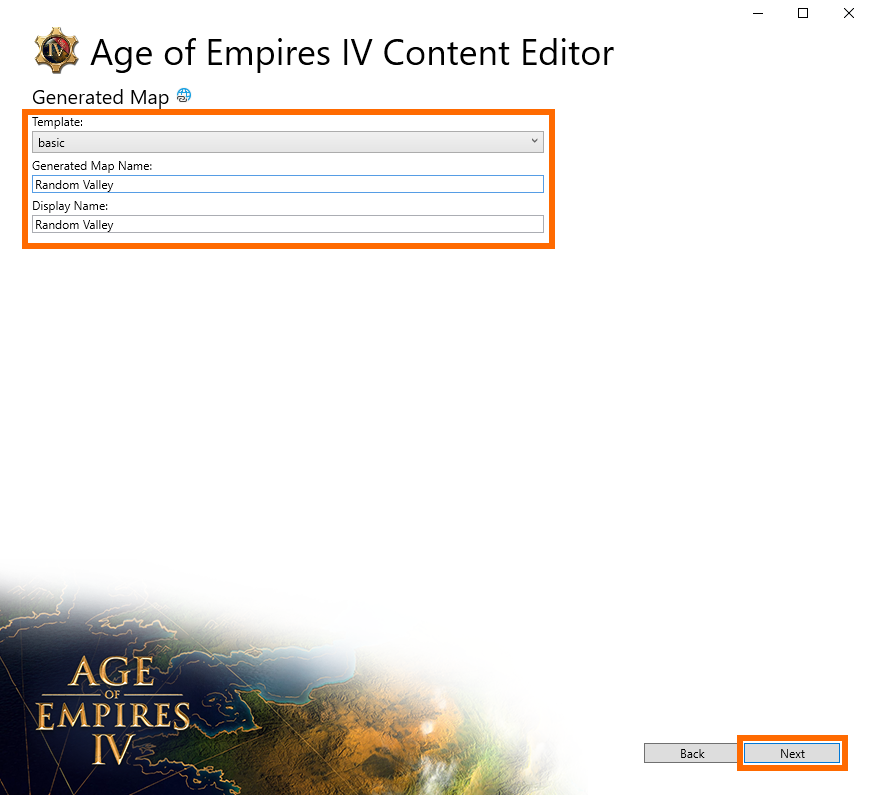 Step 4
---
Enter a Mod Description for your map. This description will display beneath your map when you publish it, allowing players to see what your map contains and what it does.
From here you can also set the file Location where your map will be saved.
The Locale sets the localization language your editor will use for this mod.
Once you have entered this information, press Finish.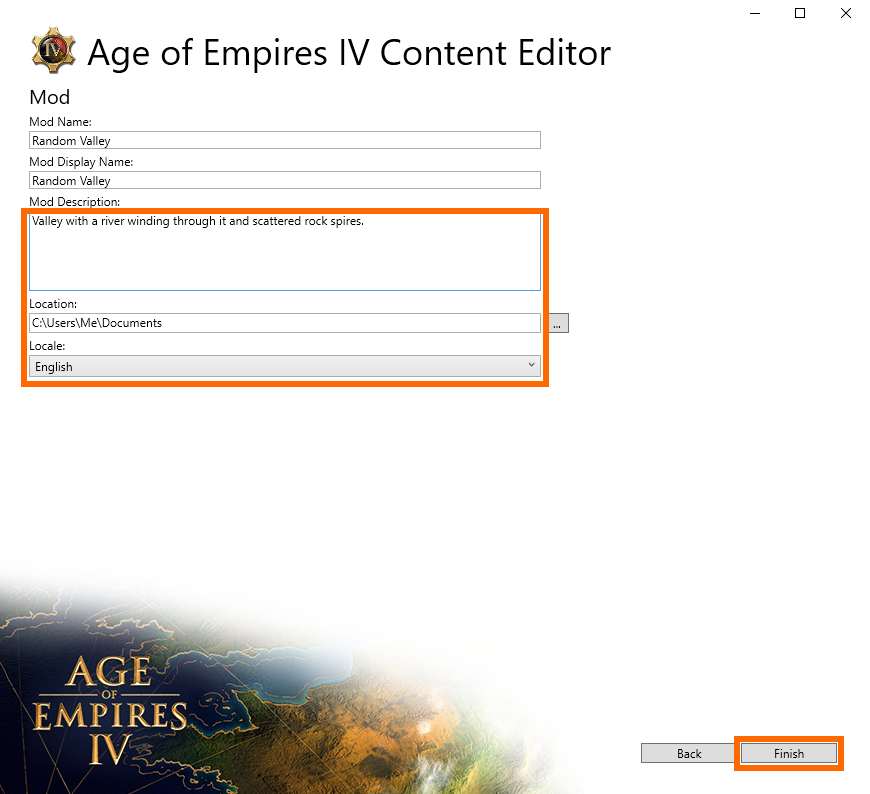 Step 5
---
Your new generated map file will load and you can begin working on it.