Overview
---
The layout of the Content Editor is fully customizable, allowing you to resize, move, undock, and dock panels wherever you want.
If you wish, you can also save and lock your preferred layout. If you work on different programs within the Content Editor, you can save more than one editor layout.
Editing the Panels
---
There are four main ways to modify how the panels appear in the editor: Resizing, Hiding, Minimizing, and Docking/Undocking.
Together, these functions allow you to customize your editor interface to the way you work.
Resizing
---
To resize a panel, hover your mouse cursor over a panel edge until it changes to the Resize Icon .Then Left-Click and Drag the panel edge to make it larger or smaller.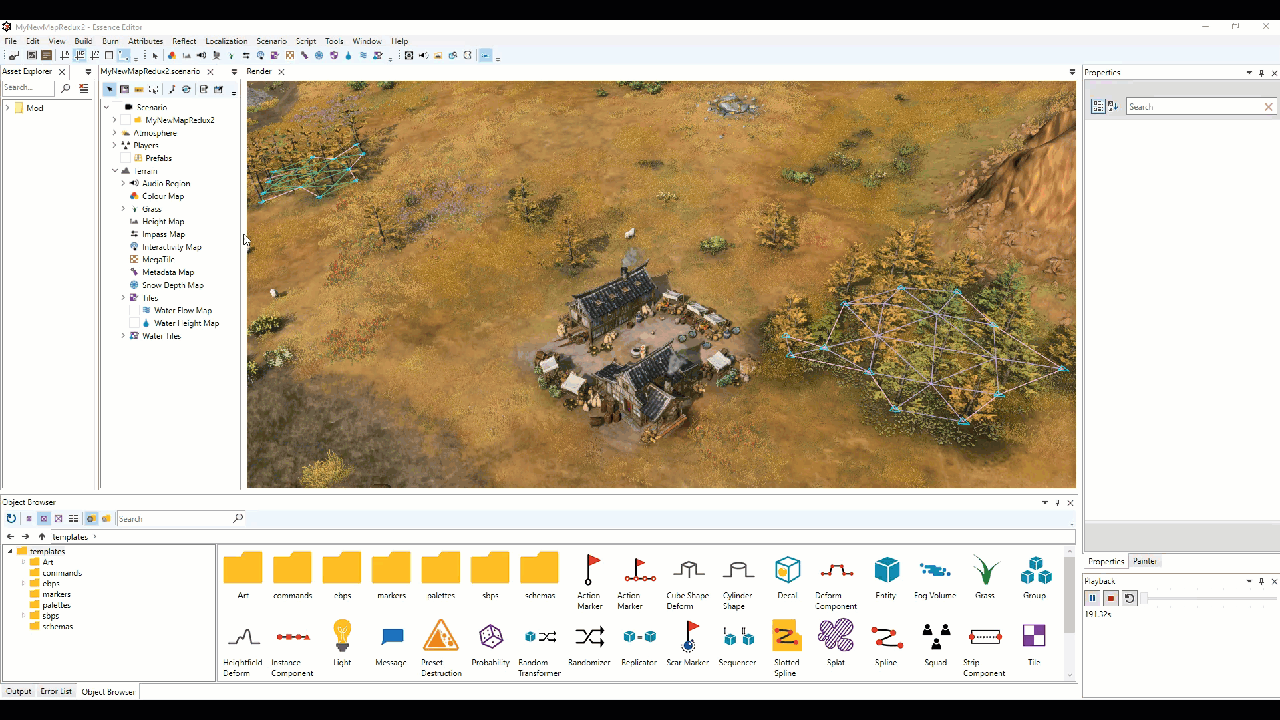 Hiding
---
To hide a panel you do not need, press the Xin the top-right corner of the panel's interface. This will close the panel and remove it from the interface.

To get a panel back, open either the View or Scenario drop-down in the Main Menu (depending on the tool) and select the tool from the list there.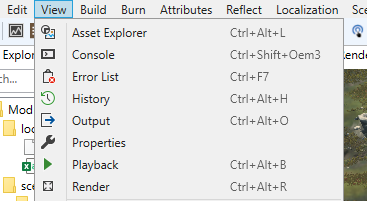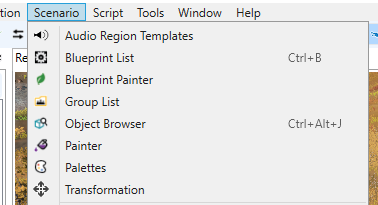 Minimizing
---
To minimize a panel you do not often use, press the Pin icon in the top-right corner of the panel's interface. This will reduce the panel to a smaller bar which can be expanded when you mouse over it.

To revert the panel back to full size, hover your mouse cursor over the hidden panel and re-click the Pin icon. The panel will then return to full size in its original location.
Docking/Undocking
---
To undock a panel from where it currently is Left-Click and Hold anywhere along the panel's title bar. This will undock the panel from its current location and allow you to move it wherever you want.
To dock the panel at your desired location hover the panel over the location until the Docking Widget appears. Using this widget, click on the configuration you wish to snap your panel to.
The panel will then snap to the new configuration.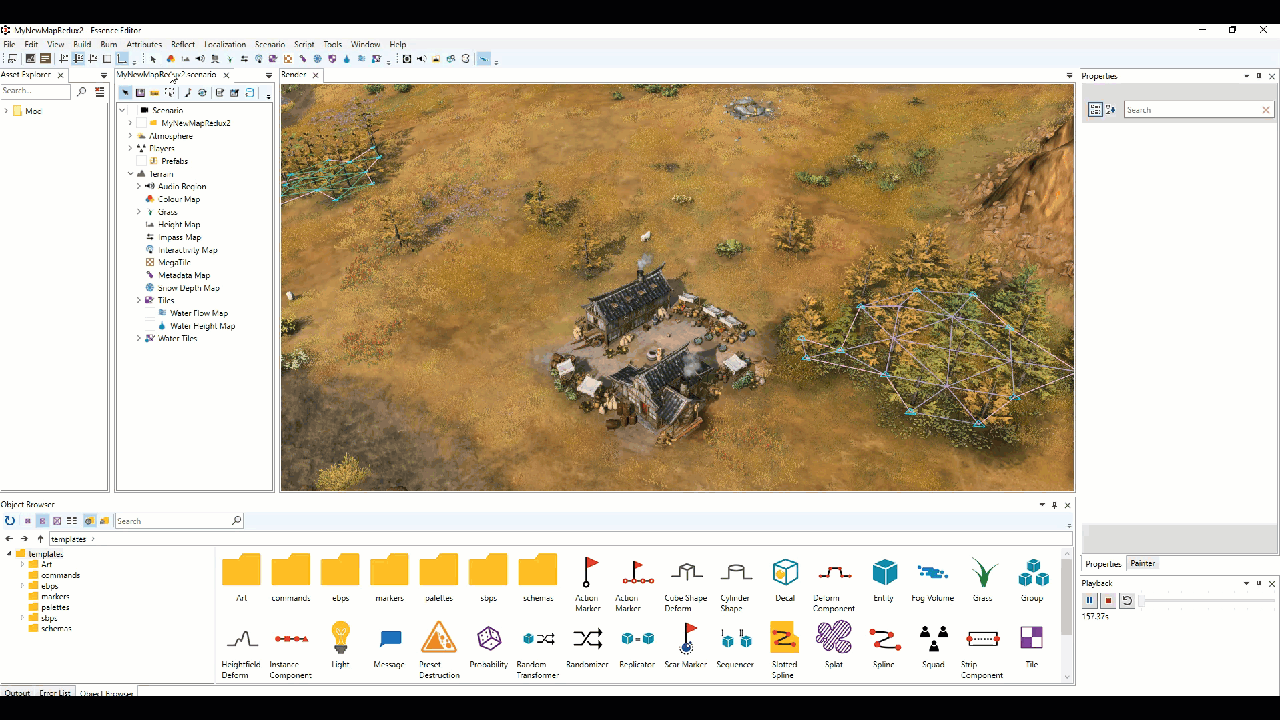 Saving and Loading Layouts
---
To save your current panel setup, open the go to the Main Menu and open the Windows tab and select Save Window Layout.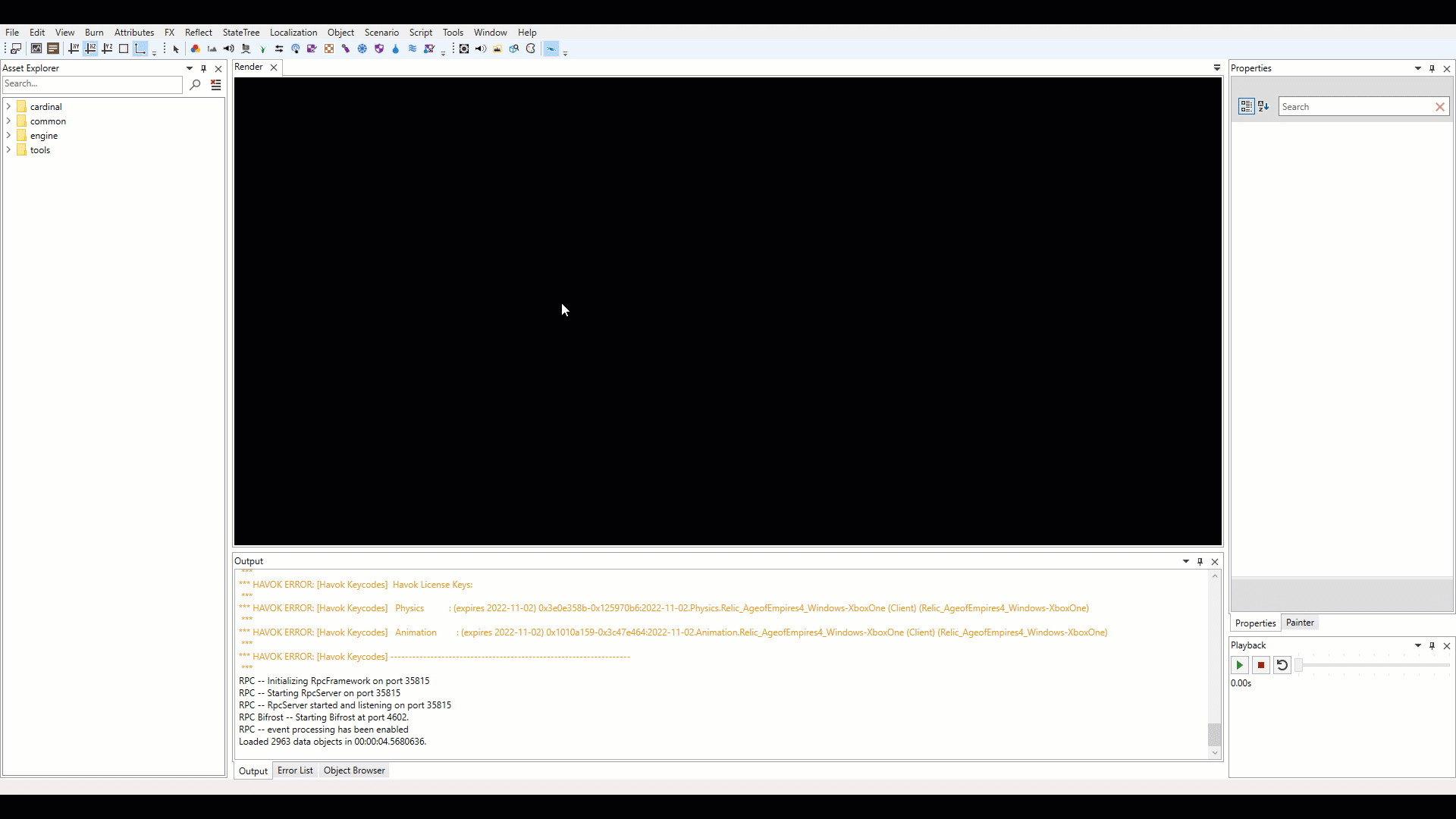 Note that this will save the panel layout for the program you currently have active (ie: Map Editor, Tuning Pack, Generated Maps, or Game Modes).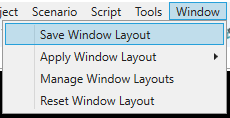 Save Window Layout will save your current layout, prompting you to name it.
Apply Window Layout allows you to activate a layout from your list of saved layouts.
Manage Windows Layout allows you to manage and remove unwanted layouts.
Reset Window Layout resets the interface back to defaults.
Resetting Un-Loads your Map
Note that selecting Reset Window Layout will also un-load your current map.
To re-load your map, go to the Asset Explorer and find the .scenario file for your map. Left-Click and Drag that file onto the Render View. Your map will then be re-loaded to the editor.