Posting on Support Forums
---
As the Age of Empires IV Content Editor is still in Beta, we are working on smoothing out any possible technical issues with both how its tools function and the mod publication process.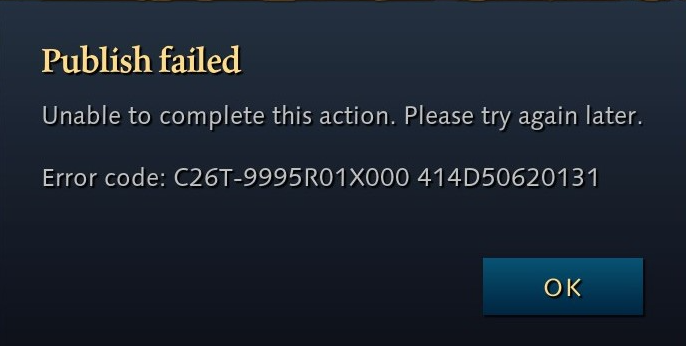 If you experience any errors or other issues when working with either the editor's tools or the mod publication process, we encourage you to make a post on the Support Forums
Alternatively, for a quicker and more focused response from the Age of Empires IV team to address your issue, you can file a bug. See "Filing a Bug" below.
Reporting your issue in one of these two methods will allow us to evaluate what went wrong and address your issue to improve the user experience and functionality the editor.
Filing a Bug
---
The fastest and most effective way to get the Age of Empires IV team to look at an issue you have encountered is to submit a bug report.
To file a bug, follow this link: Submit a Request
This will open an interface where you can enter in the details of your Age of Empires IV issue.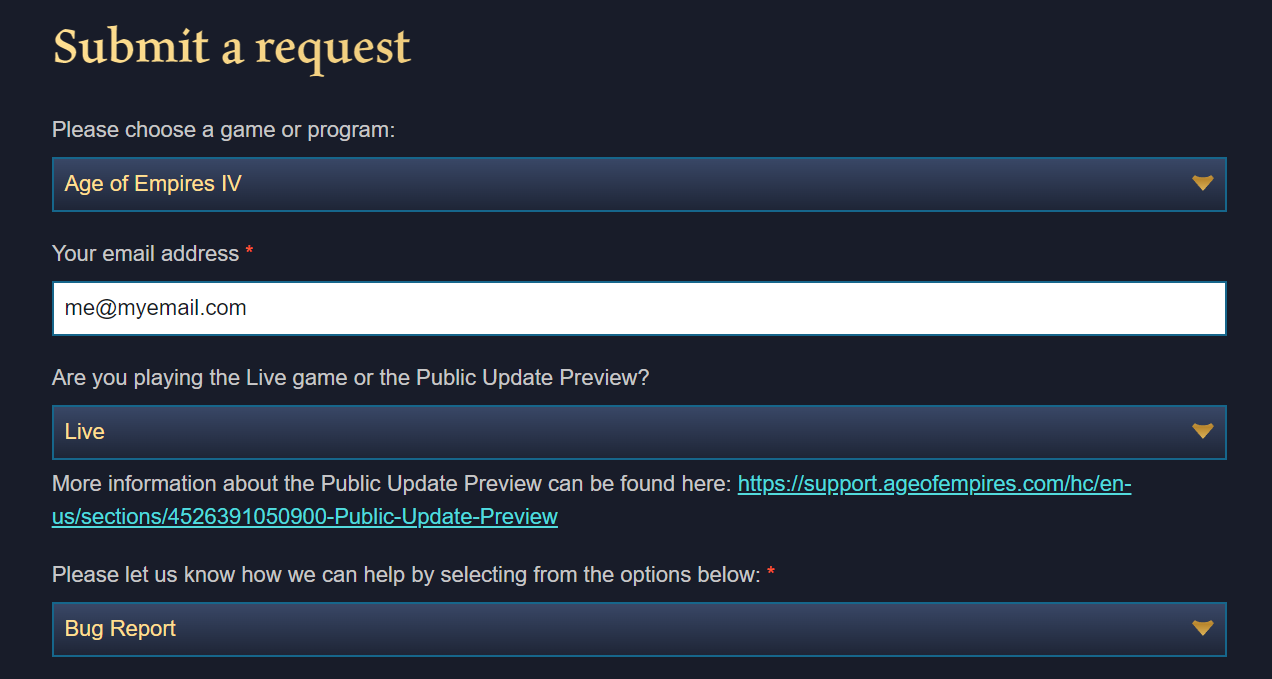 As you fill in these fields, be sure to select Bug Report in the "Please let us know how we can help..." field.


Bugs that include images are more effective at conveying the issue you are describing, and we encourage you to attach at least one associated image along with your bug report.

Once you have filled in your information, press Submit to send your bug.

The Age of Empires IV team will then review your bug and investigate the issue you described.