Overview
---
The Age of Empires IV Content Editor is the main tool you will be using to create mods for Age of Empires IV.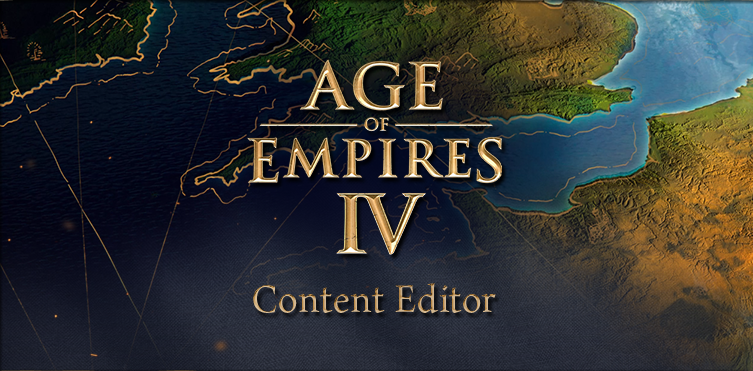 This editor is multi-faceted, allowing you to have a variety of files and programs open at the same time, making it possible to work on map terrain, unit stats, and scripting all in once place.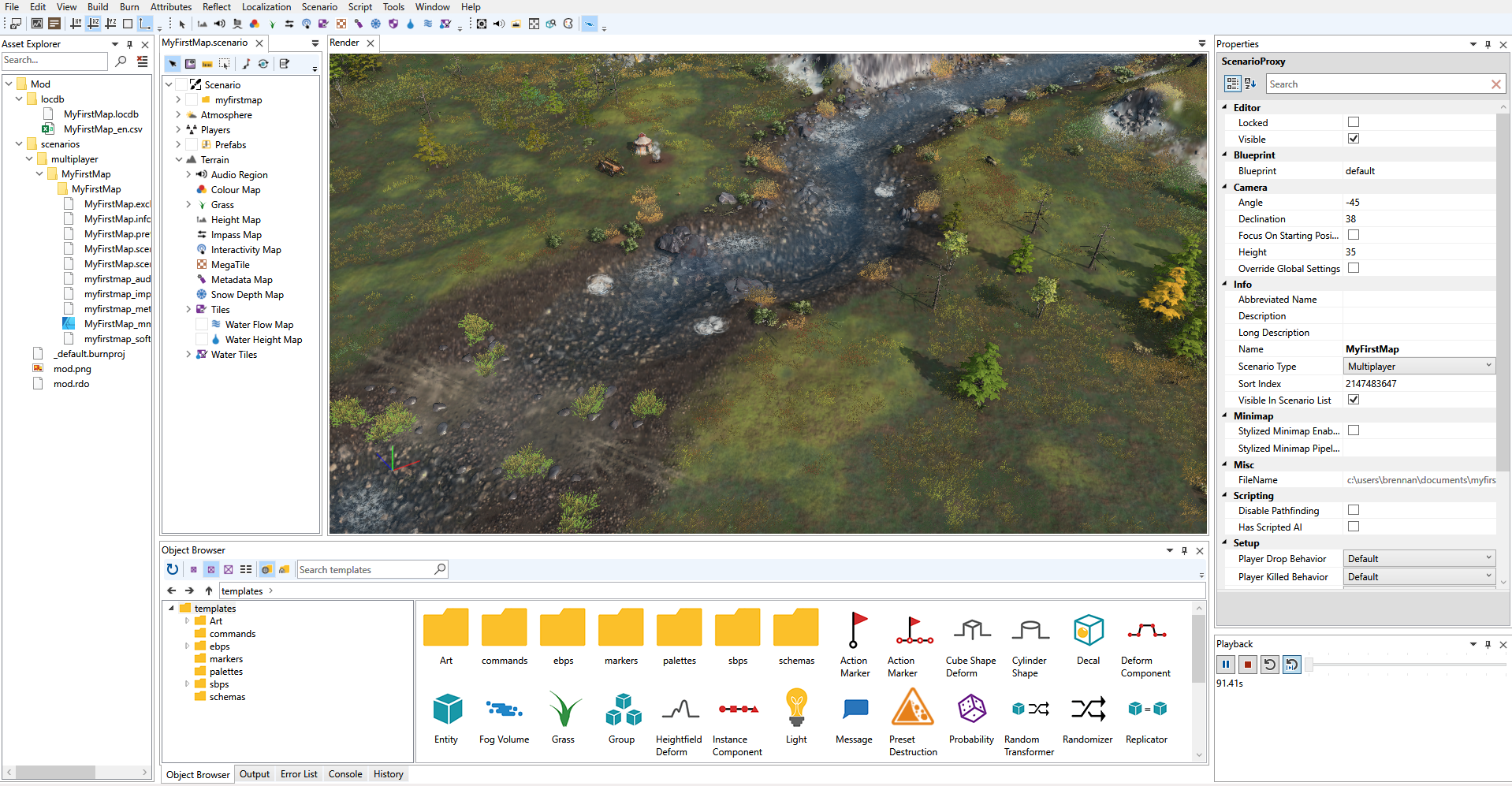 This guide serves as the jumping-off point for opening the editor and getting started using it.
Opening the Editor
---
The editor is accessible though either the Microsoft Store or Steam as a separate application.
For instructions on opening the Content Editor, see: Launching the Age of Empires IV Content Editor
Types of Mods
---
There are four main types of mods you can create with the Content Editor: Crafted Maps, Generated Maps, Tuning Packs, and Game Modes.
For an introduction to these different mod types, see: Introduction to Age of Empires IV Mods
Creating Mods Walkthroughs
For a walkthrough on how to create each mod type, see the links below:
Content Editor Guides
---
Use the links below to access some basic guides and reference resources that will help you get started using the Age of Empires IV Content Editor.
Knowing how the interface of the editor is laid out and what everything does is vital to creating content with it. This guide covers the main panels and menus within the editor and what they do.
To watch a video on using the content editor, see: Age of Empires IV: Content Editor Interface
When you first open the editor, you will likely want to modify its interface to better suit how you work. This guide covers how to modify and customize your editor's interface.
To watch a video on customizing your editor's interface, see: Age of Empires IV: Customizing the Editor
When working on a crafted map, it is essential to master the use of the editor's camera controls. This quick guide covers the basic camera controls within the editor.
The main menu in the Content Editor provides access to every possible panel and functionality available in the editor. This reference guide covers every item in each sub menu of the main menu.