Overview
---
The Console panel allows you to enter console commands.
By default the Console panel is displayed along the bottom of the Content Editor interface, displayed in tabs behind the Object Browser.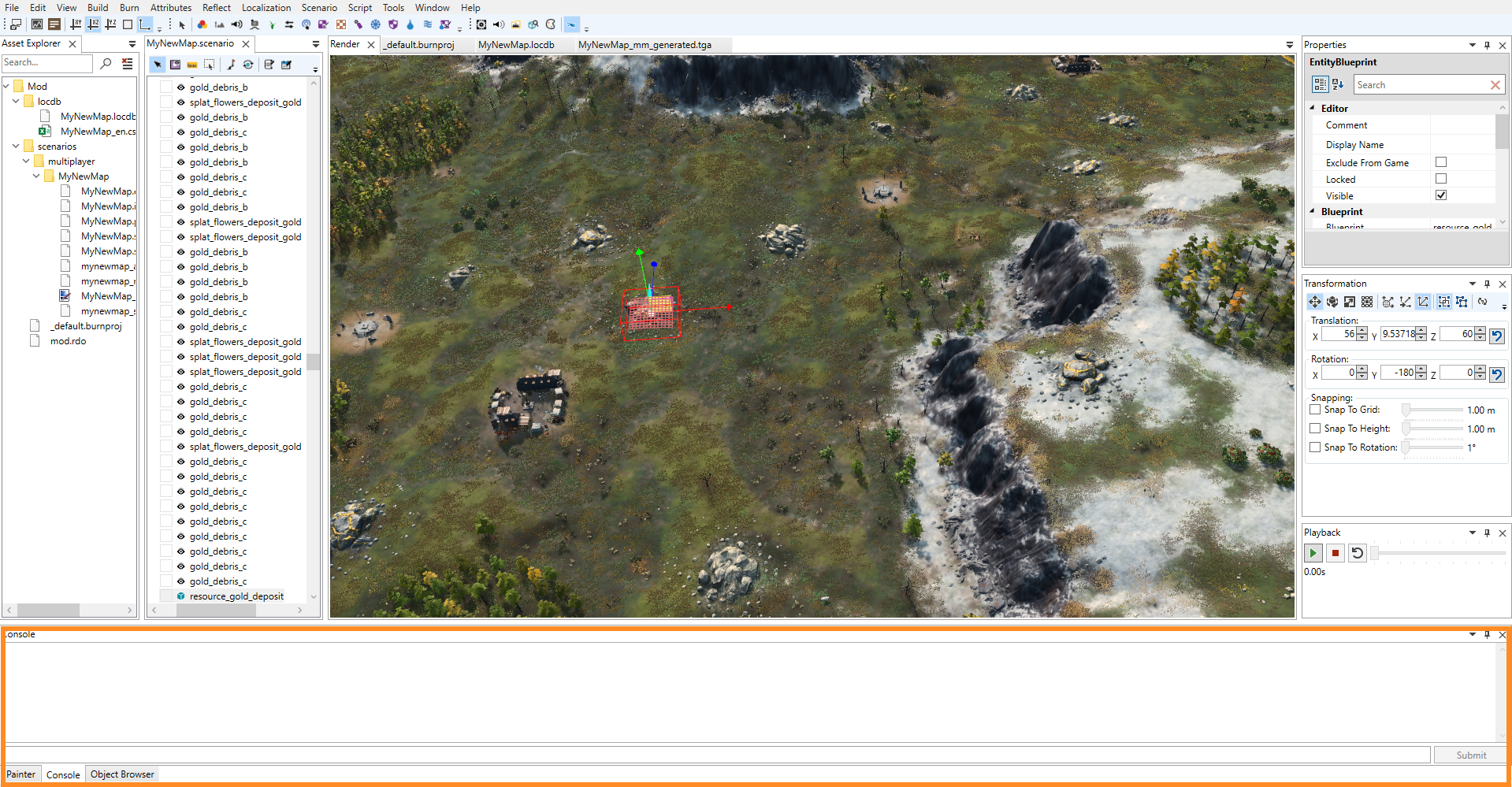 It is recommended you only use this window if you are familiar with the Content Editor and the console commands you wish to enter.